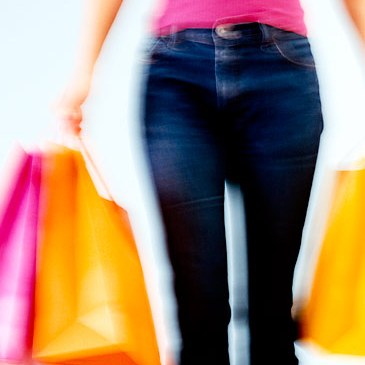 By: Julie Ané
—
Spring has finally sprung and Summer is on the horizon! What more of a way to celebrate than to add some new pieces to accentuate that seasonal wardrobe? Maxi dresses are back, and gray is the new color splash in full bloom for the season.
Of course you can find bargains at your local department stores, but you can also find high fashion pieces for great prices by shopping around a bit. Check out these essentials from Net-a-Porter, DJ Premium, JBrand and Rescue Beauty, and represent your warm days and hot nights of Summer in style!
Maxi Dresses
There's a reason these fashion staples keep coming back. They're easy and breezy, and you'll see them in an array of colors and materials to sport, from weekend wear to evening affairs.
1. Alice + Olivia "Stevie" tye-dye silk-chiffon maxi dress
2. Rag & Bone stretch-cotton maxi dress
3. T-Bags printed satin halter-top maxi dress
4. T by Alexander Wang Silk-charmeuse maxi dress
5. Elizabeth and James molly jersey open-back maxi dress
Day to Night Dresses
With warmer weather comes work days paired with lots of social nights. Check out these demure by day, sexy by night looks for Summer.
1. Rick Owens Lilies jersey halterneck dress
2. Helmut Lang draped jersey dress
3. Diane Von Furstenberg Alastrina wave-print stretch-silk dress
Denim
The one thing that never goes out of style! Try JBrand in colorful hues for a fresh, luminous look in various styles. You can also find an assortment of styles for everything from Casual Friday's at the office to sunny days at the beach at DJPremium.com!
Fabulous Flats
Dazzled and bejeweled, flats are no longer just for those hurting soles but great for any look, day or night. Try these on for size!
1. Musa crystal-embellished leather t-bar sandals
2. Tory Burch "Alex" embellished leather sandals
3. Jimmy Choo "Bliss" embellished calf-hair sandals
Haute Handbags
Do we ever really run out of excuses to get our hands on a new bag? From classy to sassy, try the vast selections at Net-a-Porter.com and DJPremium.com to accessorize with flair!
Nails
Believe it or not, gray is making a statement on the red carpet in a big way this year. Look for the hue in everything from bags and beyond – even nails! Good luck on finding the Nars and Dior gray shades – they're selling out like crazy!
1. "Stormy" by Rescue Beauty Lounge
2. "Full Metal Jacket" by Nars
3. "Gris Montaigne" by Dior Vernis
Swimwear
For lazy days and sunny rays, get in there like swimwear! Watch for our body-specific swimwear tips coming soon!
1. Emilio Pucci metallic orchid-print triangle bikini
2. Emilio Pucci "Nastri" cutout printed swimsuit
3. Shimmi "Limmor" lace-up one-shoulder swimsuit
Happy shopping!