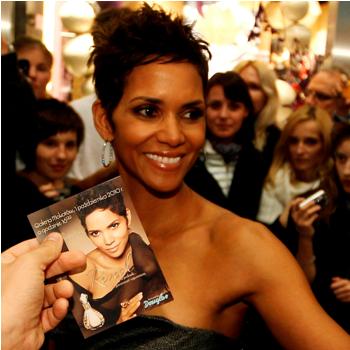 By: Dove
—
Halle Berry has been on the road in Europe this week promoting her new Reveal fragrance. The 44-year-old actress was the definition of glamor at her stops in Hamburg, Germany (Sept. 30) and Warsaw, Poland (Oct. 1).
According to VainStyle.com, the Reveal scent is a blend of Red Berries, Peach, Mimosa, Honeydew; with middle elements of Plumeria Flower, Iris Blossom, Neroli Petals; and bottom elements of Vetiver, Cashmere Wood and Skin Milk.
Check out the photos from Europe, and Halle's stylish promo video for Reveal below!
Reveal promo, directed by Swedish music video visionary Jonas Akerlund (Lady Gaga's "Telephone", Madonna's "Ray of Light") with interview by actor Stephen Dorff (Public Enemies)