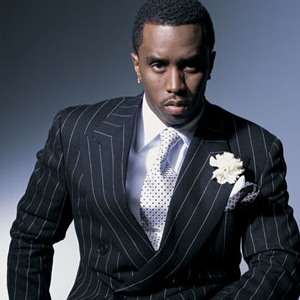 By: Dove
—
In this video from ABC's Nightline (aired June 10, 2010), Sean "Diddy" Combs is outwardly nervous upon meeting correspondent Martin Bashir at the recent NYC unveiling of Combs' new Diddybeats headphones.
The two sat down to a mostly-serious and sometimes tense conversation about the 40-year-old superstar's personal and professional relationships, raising his six children and how he spends his money on them. Diddy also professes that he has insomnia… not really a surprise considering his chaotic lifestyle!
The feature also covers the release of Get Him to the Greek ("What is a mind f*ck?" Bashir asks), the 2010 NBA playoffs and whether Diddy would get into branding products like dog food.
Some of the headlines about this interview are joking about Diddy's "defensive" reply when questioned about buying his son Justin a Maybach… but seriously, he's worth an estimated $345 million! He can do whatever he wants with the money! When asked about aging, marriage, entrepreneurial endeavors and other topics, Diddy was gracious.
Here are a few quotes from Bashir's full interview:
Martin Bashir: How does a hardcore gangsta rapper, Hip Hop producer, enter middle age?

Diddy: Hopefully, you enter it gracefully, and really turning back the hands of time.

Martin Bashir: But you can't be 20 anymore, can you?

Diddy: No, I'm talking about spirit. Your spirit can always stay youthful. No one can take away your spirit. But I think you have to use your experiences to your advantage. I don't talk about the same things that I talked about. This album's about love.

Martin Bashir: Do you enjoy the responsibilities of fatherhood?

Diddy: I definitely enjoy the responsibilities of fatherhood," he said. "It's one of my proudest achievements. It's probably one of the things I can honestly say I'm not the most successful at…

Martin Bashir: What do you mean by that?

Diddy: I think that my kids deserve more personal time from me. It's just, it gets hard when you're trying to make sure you're providing for their future, and having to work, and also being a workaholic, and then also the time that your kids deserve as far as raising them. So I think I do a good job at raising my kids.

Martin Bashir: What about marriage?

Diddy: Marriage for me is something that I see differently than a lot of people. Based on what I see out here, I don't see it as a commitment. I don't know a lot of people that are married are happy. Ninety percent of the people that I speak to that are married are miserable. Ninety percent of the men I know that are married, they are not really as committed… And also my background, I never grew up seeing that. … My mother never had a man around us. My father was killed when I was 3. So just based on the way what I was accustomed to, I wasn't well-versed in that.
Watch the video: