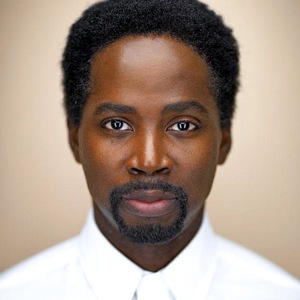 By: Dove
—
Harold Perrineau has one of those faces that everyone recognizes. Admired for his roles in powerhouse television series like HBO's Oz and ABC's award-winning Lost; as well as for his work in movies like The Matrix trilogy and The Best Man, there is no denying this New York native's staying power in Hollywood.
An accomplished thespian, Perrineau is also a singer, songwriter, dancer, and devoted family man. With his latest movie Seeking Justice on the horizon, the polished Gen-Xer is still anticipating the release of another four films, including his role as Sammy Davis, Jr. in Inferno: A Linda Lovelace Story alongside Malin Akerman, Matt Dillon and Sasha Grey.
Of course Harold is still going strong on television as well, with the upcoming debut of the TBS series The Wedding Band with Brian Austin Green, Peter Cambor (NCIS: Los Angeles) and Derek Miller (Secret Girlfriend).
In this exclusive interview, UrbLife.com learns more about Harold Perrineau's role in Seeking Justice, what it's really like behind the scenes with Nicolas Cage and January Jones, the fun of performing as a Wedding Band member, and how he would feel about getting into a musical film.
And was he really in the cast of the classice Fame series?? Read on!
Your new movie Seeking Justice is about vigilantism and underground, horrible things. Can you tell us about your role, and how you feel about the plot of the movie?
Harold Perrineau: I'll start off with my role, because that's really quick and easy, not much to say about it. [laughs]I play a character named Jimmy, who is the principle of the school that Nicolas Cage's character teaches at. And Nicolas Cage's wife, played by January Jones, is a victim of a crime, then he has an offer through someone [played by Guy Pearce]to help him deal with that crime.
I think it's a great question: when you or someone you know or love is hurt, how far do you go to get justice and or is that revenge? Having a wife and children and somebody hurt them… How far do I go? How far would I go? And what would be the purpose? Would it be justice? Would it be revenge? Would it be right? That's basically what the movie is about. I play Jimmy who is a character that has a few twists and turns.
Absolutely! I've dubbed Nicolas Cage 'the guy who's in every movie that's come out in the last year', and I also see that you are in a few more movies. And they just announced the Bin Laden role. Maybe you are in line next to be in every movie!
HP: I think I am! [laughs]
What is your favorite type of character to play?
HP: I really don't know. When I was a little younger, just because I was in so much turmoil myself, I really did love playing characters who were just having a hard time and trying to find their way through it. Like Mercutio [in 1996's Romeo + Juliet]was great for me. A ton of anger and lust, there was just so much going on with me personally so it was really a lot of fun. As time had gone on, I start to feel weary from it.
After Oz and Lost, each one of those, people caught in desperate situations doing desperate things, and you are thinking about that all day long, like that's all you do. That becomes weary. So lately I have enjoyed the things that are a little lighter.
I just finished a series for TBS called The Wedding Band. It is just fun and good music and a lot of laughter. It was really a nice thing to do. Even with my family, me coming home in such a better mood. So right now those are some of my favorite things to do, find things to do that are interesting. This Bin Laden thing, I will be away for a while so I can get as angry and desperate as the role calls for but I won't be around my family.
You can get in that serious method acting mode!
HP: [laughs]Yeah. For me that's the only way to figure it out!
You started out in musical theatre and you have an album you are working on. Would you ever consider getting into a musical movie? Has that ever been a goal?
HP: You know, when they started doing musical movies, for me it was the happiest thing ever like, "Musical movies coming back I can't wait!" I was hoping to get into one and I haven't yet, but this Wedding Band thing is sort of the closest I have, and I really really do enjoy it. It's a lot of fun. We're playing a lot of instruments and singing lots of great covers, and it's fun.
I don't know about you, but for me, live music and seeing people sing and play just makes me feel good. So this was a great opportunity for me to do that and put it out there for people to see – like you're going to a concert, a "Mother of the Bride" concert, that's the name of our band.
That's definitely a different energy…
HP: It's a lot of fun. If the opportunity came, I can't wait.
Is it true you were a dancer in the Fame series?
HP: Yeah I was. Actually I graduated from Ailey, so I went to Europe for a while and then I came back and I did Dreamgirls on the road, and from Dreamgirls I got cast.
So you got to work with Gene Anthony Ray and all those amazing people..
HP: Yeah, Debbie Allen and everyone. It was on Ovation [recently]and I got a call from my friend Sean Earl who was like, "Yo! They are playing reruns of Fame!" and I turned it on. Now, normally I look at stuff and remember everything that happened and Fame was such a long time ago and I was going like, "I remember the costumes that's kind of it." [laughs]It was such a long time ago I was looking at it like, "I remember this kind of. Oh man, I'm old! I'm old!"
When it comes to this movie Seeking Justice, you are working with Nicolas Cage who is known for being a special personality, kind of crazy and fun and all over the place; and then you have January Jones who seems to be so straight up and down in the way she presents herself. How is it working with these different personalities? And what did you take away from them; and from this film?
HP: Every set you are working with tons and tons of personalities, so by the time we got there I didn't think there was anything that could be too surprising except for… How you just described Nick and January, that's how I would describe them but in the opposite way.
Really?!
HP: Exactly, right! Like Nick likes to come to work, straight up and down, he's just ready he's there to work and he does his job he's a nut, he really is, that's what he does. January straight up and down, and you hang out with January and go like, "Oh there's more going on there!"
It's always the quiet ones!
HP: Exactly right! [laughs]It's always the quiet ones. You kinda go "Oh hey! I didn't expect that one! Okay, okay, okay… adjust!" [laughs]
That's awesome! What do you think fans will take from this movie in the end?
HP: It's totally one of those popcorn movies you go and sit, and just go along for the ride. Hopefully they'll go and just be entertained, and sort of ask that question of themselves. If you can put yourself in that situation, then you go on a really interesting and fun ride. The questions of justice and how you get it. Those are things we all have to ask ourselves, whether it's fun or real.
CLICK HERE to find out more about Harold Perrineau on his official site HaroldPerrineau.com
Follow him on Twitter @HaroldPerrineau and click here to like him on Facebook
Related articles across the web