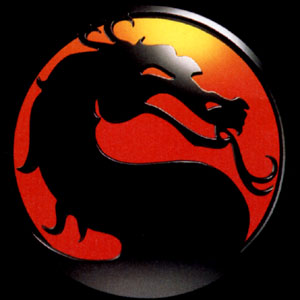 By: Dove
—
This week Warner Bros. Interactive released their reveal trailer for the upcoming Mortal Combat revamp, although there is no set release date. The game will be produced for Xbox 360 and Playstation 3. Here is the rundown from G4TV.com:
The newest chapter of the iconic fight franchise marks a triumphant return to the series' mature presentation and a reinvention of its classic 2D fighting mechanic. Driven by an all new graphics engine, the fan favourite Fatality is back and presented in more gory detail than ever before. In addition, Mortal Kombat introduces a number of new game-play features including tag team and the deepest story mode of any fighting game. Players can choose from an extensive line up of the game's iconic warriors and challenge their friends in traditional 1 vs. 1 matches, or take on several new game modes.
Also this week (June 7), a movie trailer was released on to the net, increasing speculation that the legally troubled Mortal Kombat reboot film might really happen. In actuality, this was a trailer funded by director Kevin Tancharoen, depicting what he'd like to do with the movie if he were given the real budget.
Interesting, considering Tancharoen's previous experience includes the Jennifer Lopez MTV series Dancelife and the ill-fated 2009 Fame remake. On the bright side, he has been tapped to direct Brett Ratner's upcoming 2011 sci-fi flick Arcana.
In an interview with Collider.com, Tancharoen spoke on the inspiration and technical aspects of creating the seven-minute, $7,500 visual, which stars Michael Jai White as Jax, Jeri Ryan (Star Trek: Voyager, Two and a Half Men) as Sonya Blade, Ian Anthony Dale (Charmed, The Hangover) as Scorpion, Lateef Crowder (The Book of Eli, Tekken) as Baraka and Matt Mullins (Kamen Rider: Dragon Knight) as Johnny Cage. Click here to read the full interview at Collider.com.
Check out both the video game reveal trailer and the faux movie trailer below! Let us know if you think Warner Bros. should let Kevin Tancharoen direct the next Mortal Kombat movie!